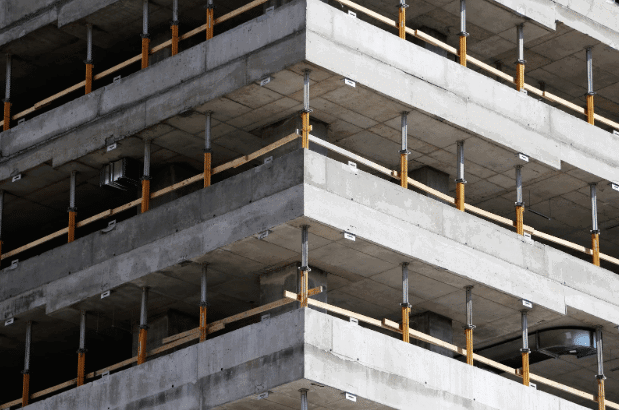 There are many qualified concrete contractors in the Columbia, Lawrenceburg, and Pulaski areas. Unfortunately, there are also some who are new to the business and do not yet have the experience to complete large or complex jobs. Before you take someone at their word, make sure to ask the following questions, which will help you make a more informed decision and weed out unqualified contractors. Remember, their work will literally be set in stone on your property, so asking questions now can save you from an expensive mistake. 
How long have you been in business, and do you specialize in concrete?
Many companies that claim to be concrete contractors provide this service as almost an afterthought. When you are interviewing for your project, make sure to ask how long they have been in business and specifically how long their focus has been on concrete work.
Do you have references and a portfolio?
Your concrete contractor should have local references. If you live in Columbia or Lawrenceburg, for example, they should be able to provide a list of former clients in Maury or Lawrence County respectively. Likewise, if you live in Giles County, your contractor should offer a portfolio of work they have completed in Pulaski. 
Can you provide a timeline?
Concrete work is largely dependent upon the weather. However, rainstorms notwithstanding, your concrete contractor should be able to give you a better idea of when they can start and how long the project will take to complete. Small projects, such as a driveway or patio, should take around three days. Larger projects, including commercial sidewalks, poured concrete walls, and decorative work may take 14 days or longer.
How do you plan to reinforce the concrete?
Very small areas of concrete may not require reinforcement at all. However, your driveway, porch, or other structure that will experience heavy loads should be reinforced with rebar. Even if you are not knowledgeable about weight distribution, your contractor should be able to explain to you why your surface does or does not require an additional layer of support to ensure that it is structurally sound. Also ask your concrete contractor if he is familiar with local code standards, as these may not be the same in Lawrenceburg as they are in Columbia. 
Do you provide a written contract?
This is one of the most important things you can ask any concrete contractor. A written agreement protects you from subpar work. No matter the size of the project, a written contract that outlines cost, the scope of the project, and their responsibilities is essential. If your concrete contractor is unable or unwilling to provide this in writing, then it's time to look for a new service provider.