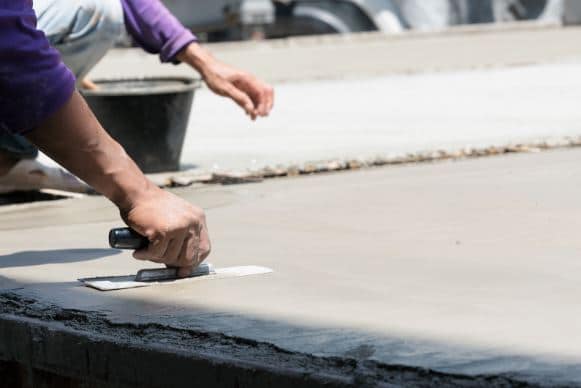 In part one of a two-part series, McBrides Concrete explains the types of the foundation a concrete contractor might use in the building of a new home.
According to McBrides Concrete, there are three primary foundations that most builders use. These include a full basement, slab-on-grade, and crawlspace. Each is effective and are chosen based on many factors, including local climate, market expectations, and soil condition.
Full basement
Full basements are popular in the cooler climate of the Northeast, although many homes in the storm-prone areas of Columbia, Pulaski, and Lawrenceburg also have them. A basement is typically considered the safest place in a home during a tornado.
The foundation of a full basement is poured after excavating the site where the home will be built. The concrete contractor in charge of the project will pour a four-inch-thick layer of concrete, which will be surrounded by eight-foot-tall cinder block walls. Ideally, this will be insulated with a special type of rigid foam. This step is essential for homeowners who wish to finish their basement. Insulated slab not only reduces the possibility of mold and mildew but it also makes the area more comfortable and better able to maintain a consistent temperature.
Crawlspace
A crawlspace is an elevated area underneath a home, typically with the soil underneath exposed. Unlike a basement, there is not enough room to walk around in a crawlspace, and the area is not finished out for use as part of the home. A crawlspace will usually include strategically placed vents, which were designed to promote airflow and prevent mold and moisture. However, in humid areas, crawlspace vents are not perfect and may not always reduce moisture. This can lead to significant problems up to and including structural compromise triggered by rotted wood in the home's frame. McBrides Concrete recommends that homes with crawlspaces have these areas insulated with a polyethylene vapor barrier or concrete slab.
Slab-on-grade
For this foundation type, a concrete contractor pours concrete at grade level, with very little excavation. This lab serves as the footprint and the subfloor for the entire home. Slab-on-grade foundations are not as common in Columbia as they are in places like Florida where flooding is common. However, some homes in known flood zones are built utilizing a slab-on-grade foundation.
According to McBrides Concrete, which offers services in Columbia, Lawrenceburg, and Pulaski, a homebuilder will typically instruct their concrete contractor to pour a foundation based on the general expectation of the area, although the condition of the land also plays a part in this decision.
Stay tuned next month as we dig deeper into foundations and cover potential problems and ways to protect your home and family from foundation failure.